Good morning everyone! I hope you're all doing well. Today I'm going to be updating you all on what I did this past week as well as what I'm planning to do this coming week. You will be getting a sneak peek at my July TBR, so that's exciting!
But I hope you all enjoy this post because there won't be many books mentioned in my wrap up!
Let's just get right into it.
So, like I said I didn't do too much reading over this last week, but I will share what I did read. As always, I did not post any reviews on Instagram. But I'll get there.
(So, I didn't think that I read a lot this week. Then I actually looked at all the books I read this week and, um, I lied…)
I'm not going to go in detail about my thoughts, but I'll share some stats and my rating breakdown for you all!
Beneath the Sugar Sky by Seanan McGuire
Pages: 174
Genre: Fantasy
Age: Young Adult
Format: Hardcover
Pub Year: 2018
Story/Writing: 4/5
Characters: 4.75/5
World Building: 5/5
Cover: 5/5
Personal: 3/5
Overall: 4.35/5 (4 stars)
I Wish You All the Best by Mason Deaver
Find any trigger warnings here (and add anymore that you know are in this book)
Pages: 324
Genre: Contemporary
Age: Young Adult
Format: Audiobook
Pub Year: 2019
Story/Writing: 5/5
Characters: 4.75/5
Cover: 5/5
Personal: 5/5
Overall: 4.9/5 (5 stars)
My Hero Academia Vol 13
Pages: 183
Genre: Fantasy/Manga
Age: Young Adult
Format: Paperback/Manga
Pub Year: 2017/2018
Story/Writing: 4/5
Characters: 4.75/5
Magic System/World Building: 4.5/5
Cover: 5/5
Art: 4.5/5
Personal: 5/5
Overall: 4.6/5 (5 stars)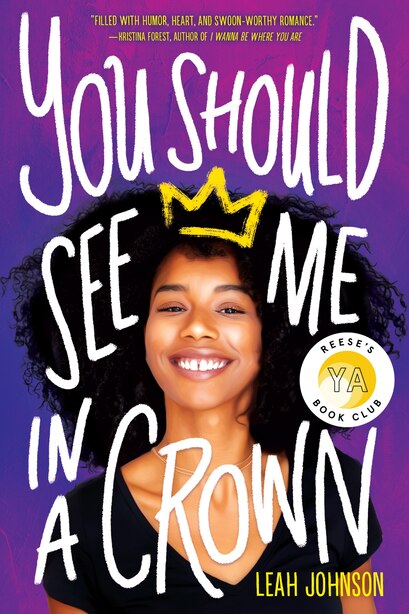 You Should See Me in a Crown by Leah Johnson
Find possible trigger warnings here, and add more if you know of more.
Pages: 328
Genre: Contemporary Romance
Age: Young Adult
Format: eBook
Pub Year: 2020
Story/Writing: 4/5
Characters: 4.25/5
Cover: 5/5
Personal: 5/5
Overall: 4.5/5 (4 stars)
Act-Age Vol 1
**I got this book as an ARC from Netgalley and VIZ Media**
Pages: 200
Genre: Contemporary/Manga
Age: Young Adult
Format: eBook/eARC
Pub Year: 2018/2020 (Releases July 7th, 2020)
Story/Writing: 3.75/5
Characters: 4/5
Cover: 3/5
Art: 3.5/5
Personal: 4/5
Overall: 3.6/5 (4 stars)
---
Alright, so besides the fact that I read more books that I honestly thought that I did, I binged a few Kdramas over this week. Welllllll…. more like over the last couple of days. These are all on Netflix, by the way.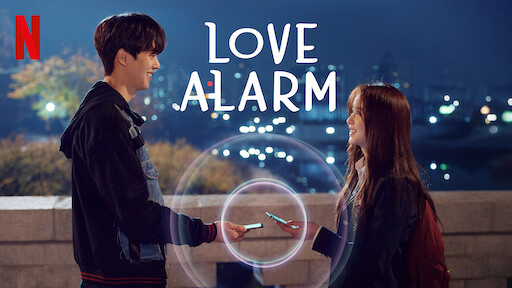 Love Alarm
So, I watched the first season of this K-drama in one sitting. And. I'm. So. Mad. How dare they leave off with that cliffhanger!!!
This follows a world in the future where an app is created that will tell you if someone within 10 meters loves you. I absolutely loved this show and I'm so glad there is going to be a new season of this because I NEED more.
My First First Love
This is just a cliche love triangle type story (at least, I think that's how it's going to end up. The two characters on the left and the character in white end up moving in with the guy to the far right. The girl in white has been best friends with the guy on the right since they were children (he's friends with everyone in the photo). She ends up meeting the guy in the middle and feelings start to bloom.
I love this show so far, but I'm only on episode 6 of season 1! I can't wait to continue watching this one and see what I think of the rest of this season and next season!
My Secret Romance
So, I started watching this a long time ago, but I ended up watching a couple more episodes.
This is about a woman who had a one night stand and then hoped to never see him again. Then she ends up working for him. (I believe there's more, but that's really all I can remember off-hand)
---
Now let's talk about my plans for this week!!
So, let's start with the Kdramas I want to watch besides finishing the two I mentioned earlier. And I'm going to let you all choose what I watch next! I'll share two to four (I'm indecisive! Leave me be!) Just comment with whichever one you want me to watch!
Bring It On, Ghost
This book follows a guy who can see ghosts who teams up with a ghost to hunt down bad spirits.
When the Camellia Blooms
This one is about a single mother finding love again and crushing stigmas around her life.
Clean With Passion for Now
This tells the romance between someone with extreme germaphobia and someone who loves to clean to the point of her owning her own cleaning company.
The Undateables
This follows the romance between a guy who refuses to love and a woman who gave up on love as they help other people find love.
I'm excited for all four of these, so I don't know which I should watch first! So make sure you all vote in the comments.
---
As for books, I don't really have too many reading plans, but let's talk about them! I currently only will be sharing the books I'm currently reading because my only goal for the rest of the month is to finish these, even though I don't think I will.
But keep an eye out for my July TBR for what books I plan on reading in July. I'll definitely be working on those after finishing these.
---
And that's it everyone! I hope you all enjoyed this post and I'll see you all in the next one!