Good morning everyone. I hope you all are having a wonderful week. Remember that it's Thursday and that means it's almost Friday!
Today I'm going to be going over my plans for September. I will be talking about the books I want to read, the shows I want to watch, and any games I plan on playing. I don't think I'll be trying any new games in September, but I do thing that I will be trying to finish one and make progress in another.
So, let's get right into this because it's going to be a long one. Grab some coffee or tea, sit back, and enjoy. Let me know in the comments some of your plans for September!
*Disclaimer: the "purchase here" links are through BookShop.org and a local bookstore near me, Golden Bee Bookshop. I don't receive anything, but your purchase through this link will benefit this bookshop so please support my local bookstore by using these links. If you would like to support your own local bookstore, please shop their website or change the shop for Bookshop.*
Reading Plans
Audiobooks
Libby
The third and final book in the Renegades trilogy. I can't talk much about what's going on in this book, but it takes place in a world where superpowers are common. Generally, people with powers are broken down into the "good guys," the Renegades, or the "bad guys," the Anarchists. This series takes a deep look into both sides of the road, showing that good guys aren't always good and bad guys aren't always bad.
This is the second book in the An Ember in the Ashes series, so again, I can't say too much on it. I honestly recommend going into this book not knowing too much. Just know it's a fantasy and is really good. The audiobooks are pretty well done, as well.
*Note: I have this one on hold and it says that it'll be to me within 4 weeks. I'm 2nd in line for the one copy of the audiobook. It's also available on Scribd, though not to me currently. So I'll either listen on there or Libby, depending on where it's available first.*
Scribd
This is the third and final book in the To All The Boys I've Loved Before series and I'm so excited to finish it. The first two weren't my favorite, but I still enjoyed them. I can't wait to finish the series so I can FINALLY watch the movies.
But this series follows a teenage girl who would write letters to the boys she has crushes on to get over the crushes. But she wouldn't send them. One day, those letters end up sent out. This ends up with her pretending to date one of the boys.
I prefer to go into thrillers mostly blind. But I believe this one is about a killer who leaves chestnut men dolls where he's killed people? Or just around the main character and they are stalking them? I can't be too sure. I do know that this is a translated work and one that I started in the beginning of the year and definitely want to finish. I don't remember much from the 28 pages I read.
Again, I don't like going into thrillers knowing too much. But I have heard good things about this one, so I'm definitely looking forward to it!
Libro.Fm
This is the third and final book in the Diabolic trilogy and I cannot wait to read it. I'm interested in seeing how this series is going to end.
This one follows a creation that is made to protect the elite in this futuristic world. Nemesis ends up taking the place of the daughter of the she works for to go to meet the prince, who is known by everyone to be crazy.
This is a memoir from George M. Johnson about his life growing up and struggling with things like sexuality, gender identity, and toxic masculinity. I've heard nothing but good things about this and the audiobook is narrated by George themself.
Physical Books
This book tells the story of a girl who escapes from her kidnapper after two days of being held. A year has passed and a dead body has shown up in the woods, leading Julia to face what happened in the woods and her friend who escaped before she did, leaving Julia behind.
Penny's high school life has been very okay, nothing too extravangent happened to her besides getting a boyfriend who she didn't get to know much about. She's now gone away to college, leaving everything behind.
Sam is living in the supply room of the cafe he works at and just struggling overall.
These two end up meeting and swapping numbers, where they begin texting and a friendship begins.
Charlie's sister is getting married and everyone is home again before Charlie goes off to college. Except everything is seeming to go wrong leading up to the wedding and Charlie just wants to enjoy the time with family without all of the issues or worrying about her problems. Add in a cute boy and you just have a recipe for disaster.
After finding out that her boyfriend was cheating on her, Samiah and the women her ex cheated with make a pact to focus on themselves for the next three months, not love. That is until Daniel shows up in her life and seems to be throwing a wrench in those plans for Samiah.
Rico ends up finding a winning lottery ticket at her job and begins a hunt to find the owner of the ticket with the help of popular and rich Zan, the only other person who saw the owner.
Lucky is a K-pop star who is about to make her United States debut and Jack is a tabloid journalist keeping it a secret from his family. These two end up meeting when Jack is sneaking into the hotel Lucky is staying at and Lucky is hunting down a hamburger.
Alice is rumored to have slept with two guys at a party and after the death of the quarterback in a car accident, rumors spread that she was sexting him before the accident. Rumors are flying, but what is the truth about Alice?
I also plan on reading more of My Hero Academia, but I don't have a certain number of volumes planned, so I'm only mentioning it briefly here.
eBooks/ARCs
*I got this from Entangled Publishing and Netgalley*
This book follows a woman who runs an antiques shop and a prince who has to hide his identity while searching for a family heirloom.
This book is already out. I am behind on arcs and this is one I need to read to catch up.
*I got this book from Entangled Publishing and Netgalley. This book is already out.*
This book is a mistaken identity type romance where the main character is crushing on one of her coworkers, so she tries to make a move on a night where they are in a house together by sneaking into his bed. But, you guessed it, it wasn't him. It was his twin brother. Though he infuriates her, their connection in bed and even outside of it is something she can't ignore.
Depending on how I like this one, I may read the first three books in this series! I have a good feeling about it, though, so that seems likely.
---
New Games To Try
I plan on continuing to play Pokemon Shield and collect the Pokemon in that game, Animal Crossing doing Animal Crossing things, Sims doing Sims things, and working on finishing Super Mario Odyssey by collecting all the moons. But besides those games that I will kind of change out depending on how I'm feeling, I also want to try two new games this month!
I've played Assassin's Creed games before on both the Playstation and the Wii U (I think Black Flag and I only played for a short time). I really enjoy the games in this series and I'm really interested to see the gameplay of this one on the Switch. And, I mean, I own it so I might as well play it.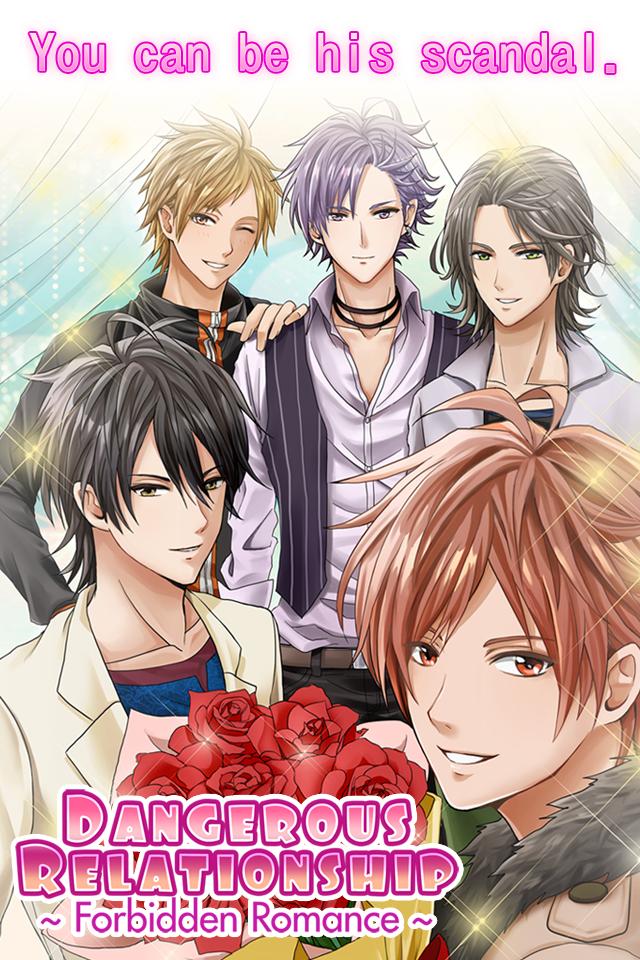 So this one is a bit out there for me. It's not a game I normally play, but I got a free trial of it so I wanted to give it a try. Maybe it's a game I'll really enjoy! But I'd like to play through the free trial. If you'd all like a review on the free trial for this game, let me know in the comments!
---
What to Watch
The first thing I'd like to finish watching in September is going to be the rest of my rewatch of Charmed. I absolutely love this show and I'm currently on season 6, so it's 100% doable that I'll finish this early on in September.
I'd also like to catch up on Lucifer. Right now everyone is talking about it again so I definitely need to continue and catch up. I'm somewhere in season 2, near the end. I stopped watching during one of the breaks, I believe, and never went back.
I have been wanting to watch this since it came out. But here we are, two season in and I haven't watched a single episode. I hope to change that in September.
I really love these two main actors in this drama, having seen them in Love Around before this, so I'm really excited to see them together again in this one. I'm not sure what it's about, but I'm excited.
This drama is about a man who loses his sight and his fiancee in an accident. The person who begins helping him sounds, and looks, like his fiancee.
I think this one is going to be a bit of a darker drama and I definitely feel like I need that after so many cheesy ones. So I think this is going to be a good fit for me right now.
---
I think that's it everyone! I hope you all enjoyed this post and stick around to see what I think of all of these things. I doubt I'll get to all of the books that I want to read, but we'll see. I like having ambitious goals. What can I say?
I will definitely see you all very soon. Make sure to comment with your plans for September as well! Let's chat!