Good morning everyone! I hope you all are having a wonderful day! Today I'm going to be going over the books (or mainly manga, in this case) that I read over the past week.
I didn't finish watching any seasons of shows, so I won't be talking about the ones that I watched this week. Hopefully I'll finish them next week so you'll be able to hear my thoughts then.
Let's just get right into this!
Books I Read Last Week
If it's For My Daughter, I'd Even Defeat a Demon Lord volume 2 is, obviously, the second volume in a series that follows a young man who found a little demon girl. He is now raising her and trying to hide the fact she's a demon.
I really enjoy this series. It's such a cute manga and I'm really excited to see where it's going to go. This volume got 5 stars.
I ended up reading volumes 17-23 of My Hero Academia (the photo shows through 24, but I didn't finish 24 before the end of Sunday and this is the review photo that I have for it). This manga series follows a world where 80% of people are born with power called quirks. They vary from person to person and our main character was born without a quirk. Though he ends up inheriting one from a hero and now needs to figure out how to handle the quirk while training to become a hero.
I love this series so much. While a few of these volumes fell a little flat for me, they were definitely necessary. It was after a huge battle and a lot of dark things happening. It was just a fluffy kind of section of the story. Like I said, it fell a bit flat for me in comparison to other volumes, but I still really enjoyed them. They were fun.
I also was able to read Teen Titans: Raven. This one follows Raven and more of her backstory before becoming the Raven we all know from Teen Titans.
I enjoyed this volume, but I also had some issues with it. I feel like there wasn't enough to it. It discussed everything it needed to, but I was left wanting more. I felt like it didn't go in depth enough for me, though I wasn't really confused about anything.
Overall I gave this 4 stars.
Next up, I read The Life-Changing Manga of Tidying Up. This is a non-fiction manga that follows a woman as she learns about tidying with the KonMari method from Marie Kondō.
I don't rate non-fiction often, especially self-help type non-fiction. I think that this book could be helpful to many different people, though it wasn't completely helpful for me. There are definitely some things that I'm going to keep in mind as I'm decluttering my home, but there were also things that didn't apply to me.
Like I said, I think this manga could be helpful to many people. I recommend picking this up, especially if you don't like to physically read non-fiction. This shows different aspects that you wouldn't really be able to get through a regular novel. For example, it shows the exact steps to take when folding clothes following what Marie Kondō recommends.
---
Books I Want to Read This Week
I have volumes 24 and 25 of My Hero Academia to read this week.
I would also like to read Dreamin' Sun which I had planned to read last week but I didn't get the chance to.
Lastly for manga, I would like to read Millennium Sun. If I finished all 4 of these manga and I'm in the mood for another one, I'll pick one up from my shelves or library.
Spellbook of the Lost and Found is the only physical book I really plan on reading this week. There's a few more I would like to get to, but I don't think I'll have time. So for now, they're being put off.
I have two ARCs from Entangled Publishing to finish this week. The first one is The Last Rule of Makeups. I started this one last week and I didn't make it very far into it. This book is out as of yesterday so I'm hoping to finish it sooner rather than later.
The other ARC that I need to read is Just a Little Bet. This one isn't out until the 26th, but I am doing a readathon starting the 18th so I want this done before that starts.
All Boys Aren't Blue has been the audiobook that I've been working on for a while now. It's a good listen, but a hard one. It's one that I can only listen to a little bit at a time because of time constraints and the fact it hits me really hard. But I will finish it this week.
The next audiobook that I would like to listen to is House of Salt and Sorrow. I definitely want this one read in October so I'll be prioritizing it after finishing All Boys Aren't Blue.
As for A Torch Against the Night, I don't necessarily plan on finishing this one this week, but I definitely would like to get a good chunk of it done. I have a lot of books planned for the two week readathon I'm doing, so I want to make sure to get this out of the way before I start on those.
TV Shows I Would Like to Watch
I would definitely like to Lucifer this week. I have a few episodes left of season 4 and then the 8 of season 5. Season 4 isn't gripping me as much as season 3 did, though.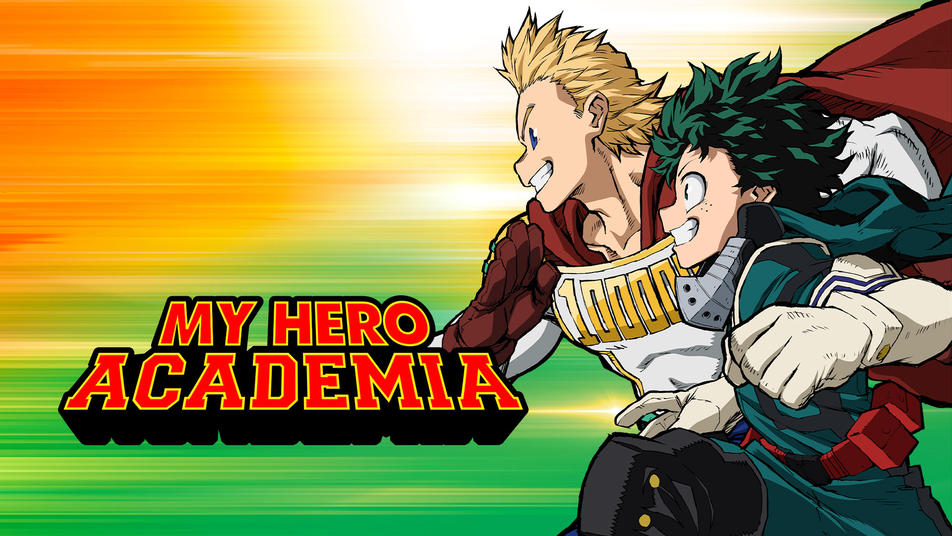 I would also like to catch up on My Hero Academia. The manga goes past where the manga currently is, so now that I'm just about done with the manga, I am able to catch up on the anime. I'm doing that with my husband.
Lastly, I plan on watching more of Record of Youth. This is a K-drama that I was keep up with for a while, but fell off watching it. So it's been done for a few weeks and I just haven't finished it yet.
Speaking of, there's another K-drama I need to watch the last episode of. But I don't remember the name of it. I'll mention it in my wrap up, though, if I get to it this week.
---
And that's going to be it for this one! I really hope you all enjoyed this post.
Comment with what books you want to read or TV shows you want to watch this week!
Thank you all so much for joining me. I hope you stick around and follow my blog. I appreciate all of the support you all provide!
There was a lot of discourse on Twitter this past week about bloggers being paid for their work. While I'm not doing this to make money, I would love to be able to make enough that I don't have to worry and can continue doing just this.
That being said, I do want to remind you all that I have a Ko-fi link on my page. It's at the top of the sidebar on all pages. If you are able to donate, that would be wonderful. If not, don't worry about it. Also, if you would like some special "incentive," let me know some ideas. I could do stuff like "you choose my TBR" or "you choose a blog post/recommendation post." I'm not sure what you all would like, so let me know!
You aren't obligated by any means to donate. Nothing will be changing on here whether I get donations or not. I love my blog and I will continue to do it. But thank you if you do help out. I can't thank you enough, but I'm extremely grateful.
Anyway, now that that's out of the way, thank you all so much for sticking around and continuing to read my blog. I greatly appreciate it and I love having you all around. All I ask is that you comment! I want to communicate with you all!
I will definitely see you all soon, but until then, let's chat in the comments!