Good evening everyone! I hope you are all having a wonderful day. Today I'm going to be going over the book to movie or TV adaptations that I would like to read and watch.
This is going to be a recommendation kind of thing as well. Giving some options that you may be able to use for something in the future. So definitely keep this list in mind as the days progress.
This list is not specifically just adapted books, but books that I want to read and then watch. This doesn't count books that were adapted that I wouldn't care to read first.
I'm not going to talk about any of these, though. I will leave links to where you can watch them or add them to GoodReads or Storygraph.
Let's get right into this and comment below with any book to screen adaptations you would like to read and watch.
Dumplin' by Julie Murphy
Between Shades of Gray/Ashes in the Snow by Ruta Sepetys
To All the Boys I've Loved Before by Jenny Han
This one specifically I want to finish the last book before I watch the two movies. I've read the first two books already.
The Sun is Also A Star by Nicola Yoon
This is available with Cinemax on both Hulu and Amazon.
Nevernight by Jay Kristoff
Little Fires Everywhere by Celeste Ng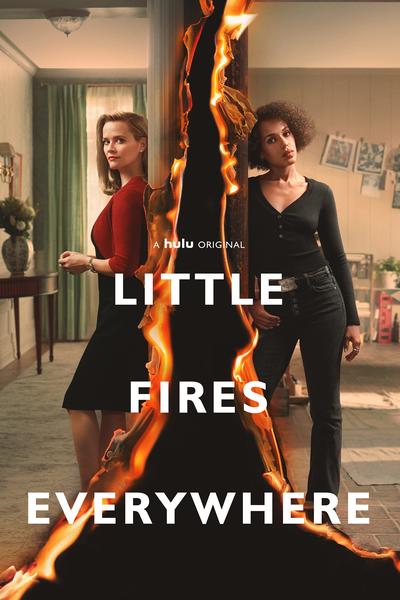 Good Omens by Terry Pratchett & Neil Gaiman
American Psycho by Bret Easton Ellis
The Color Purple by Alice WAlker
FullMetal Alchemist by Hiromu Arakawa
I would like to watch both versions of the anime, but I am only talking about Brotherhood here because it's the one most people prefer of the two.
A Silent Voice by Yoshitoki Oima
---
And that's going to be it for this post! Sorry it's going up so late in the day, but I really wanted to get this post up.
I could do an entire one of these lists for just anime, but I decided to keep it down to just a couple. Let me know if you'd like me to make that list. There are definitely anime/manga that I'd like to read before watching and even ones that I would like to watch without reading.
Same goes for adaptations that I would like to watch without reading them. If you'd like a post about that, let me know.
But don't forget to comment with any adaptations you would like to read and watch!
Thanks so much for joining me and I'll definitely see you all very soon!