Good evening everyone! I know that things are hard right now for everyone but especially those in the US, but just remember to take care of yourself. Take breaks as needed from social media. Take care of yourself during this time. And remember that votes are still being counted.
But anyway, today I'm going to be starting a new series! I am calling these TV Taste Tests and I plan on choosing some TV shows to try the first episode of and let you all know what I thought and if I plan on continuing.
This will include anime, K-dramas, plain ole "regular" TV, and who knows what other types of TV related things (TV movies, maybe? Hallmark, here I come!). So if you have any recommendations for themes of one of these or specific shows I should check out, let me know in the comments.
That all being said, this first round of this series has no rhyme or reason, so let's just get right into this one.
The Handmaid's Tale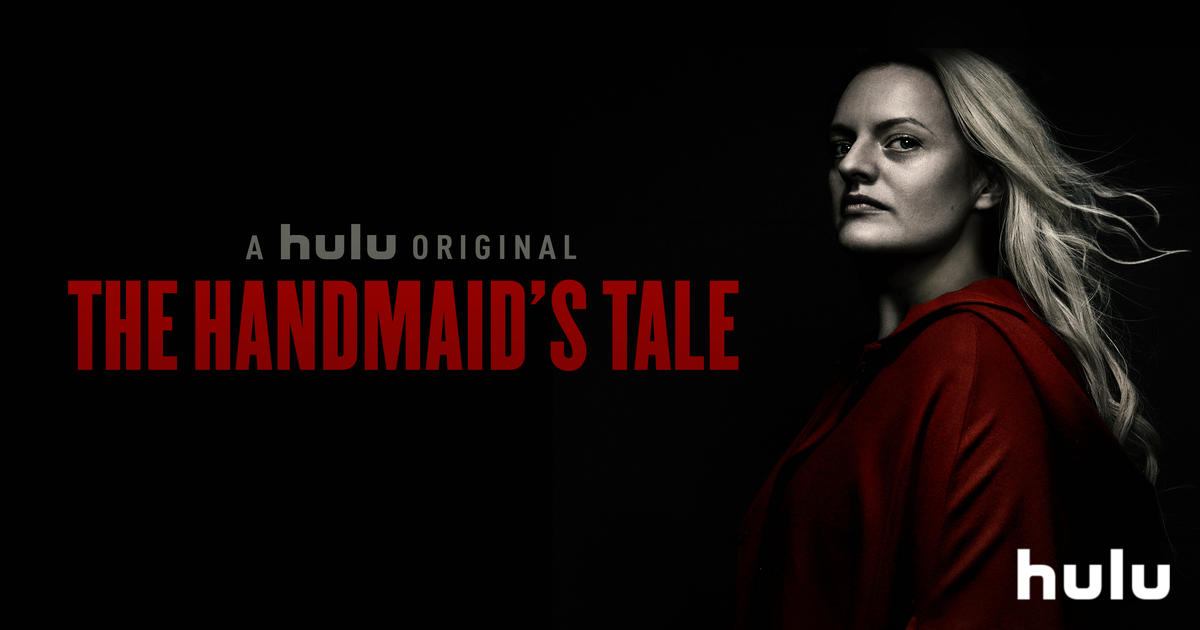 This book to screen adaptation is one that I've been putting off for a long time. It follows a woman who is living in a futuristic (?) dystopian world where women are used as, well, baby-making factories. Just know that there are trigger warnings for rape, miscarriage, violence, and likely more I haven't come across yet. Look more into the triggers if you're triggered by anything, especially related to violence against women.
The scariest thing about this is the fact that it's something that COULD happen. That's the thing about dystopian, it's based on something that could happen. That's what makes a "good" dystopian.
After watching the first episode of this show, I knew it was one that I needed to watch. But I also knew that it's one I would only be able to watch a little bit of at a time. It's hard to watch this and I know that it will be for others as well. So, while I definitely will be continuing this one, I don't know when that will be or how long it will take me.
Hart of Dixie
This show follows a woman who had her whole life planned out. She knew exactly what type of doctor she was going to be and how she was going to get there. But a wrench is thrown into the plan when she doesn't get the residency that she needed to get to that point. She's told to spend a year figuring out how to treat patients like people rather than problems. To do this, she decided to go to a small town in Alabama where this man has been sending her postcards trying to convince her to join him at his family practice being a doctor for this small town. But how exactly is this born and raised city girl from NY going to fit into this small town in Alabama.
I immediately was sucked into this story. It's exactly what I was looking for from this show and I didn't want to stop. I think this is a show that's going to take up a lot of my time when I decide to sit down and watch it fully. It's definitely been pushed higher on my list after watching this episode.
This Is Us
I've been putting off watching this show for so long now, but I know that it's one I'm going to love. So I finally watched the first episode. This show follows 4 people who all share the same birthday. Trigger warning for child loss/stillbirth.
This episode shocked me. Here's the thing. I knew this show was going to break me. I knew there was going to be child loss in this so I was able to be prepared for it, which I'm extremely grateful for. But this episode just shocked me in the best way. I know this is going to be a show that I'm obsessed with. And I cannot wait to continue with it.
---
So, this first round of TV Taste Test was actually a really good round. I had good feelings about all of these shows and they certainly delivered. The only problem? Now I want to watch them all right now.
If you haven't seen one of these shows and would like to watch them along with me, then feel free to let me know and we can figure it out! The only one that I wouldn't be willing to watch with other people is The Handmaid's Tale and that's because I'm watching it with my husband. But This is Us or Hart of Dixie, I'm all for!
I really hope you all enjoyed this post and I hope you all stick around to see my thoughts on these shows. Which one should I prioritize? What other shows should I add to my Taste Test list? (I was tempted to call it my Taste Test Recipe Book, but I felt that would be a bit too cliche even for me)
Anyway, I'm going to go and don't forget to follow, like, and comment! Thank you all so much and I'll see you very soon!
Want to keep up with me outside of here? Check out my social media below!
Also, if you want to support me and my platform, you can buy me a coffee by clicking the link below!
(All donations will currently be going toward purchasing a new camera for filming and taking photos for Instagram)