Good morning everyone! I hope you're all doing well. I'm doing amazing and glad to be back again. As of writing this post, it's December 30th and I've got a bunch of work done to get ahead in my posts. But I still have a lot left to do. So hopefully by the time you're seeing this, I got a bunch of that stuff done!
Anyway, happy New Year everyone! Here's to 2021 being a better year for everyone.
Today we're going to be going over my reading plans for 2021.
Thank you for joining me today and I hope you love this post. Don't forget to comment with your January plans as well!
So, I did do a video that really gets into how I decided to choose these books. So make sure you're checking that out so you can see how I used a bingo board to decide on my TBR for January.
I'm also, obviously, doing NewYearsathon, the readathon that Donna from Mom'sBookCollection and I host together to kick off the New Year.
Check out the announcement here.
I didn't go over the challenges in that video because, well, I forgot. But I'll definitely discuss them here. So, let's just stat at the beginning of the Bingo board challenges and I'll discuss them as we go.
Quincredible Volume 1 by Rodney Barnes
I got this book as an ARC on Netgalley so thank you so much to Netgalley for allowing me to read and review this book.
This doesn't come out until February, but I would really like to get it read in January so I can have the review ready for release. All I know about this is that it's a superhero graphic novel and I'm really ready to read it.
The Wedding Date by Jasmine Guillory
I started reading this book in December, but I didn't get the chance to finish it. I do plan on finishing it before the end of NewYearsathon, though.
This will be going for the NewYearsathon Challenge of reading a book released in (any) January.
Heartstopper Vol 2 by Alice Oseman
My good friend, Liz, gifted this to me for Christmas and I'm so excited to get through it!
This will be going for the challenge of reading a book you were gifted for Christmas or recently got.
House of Leaves by Mark Danielewski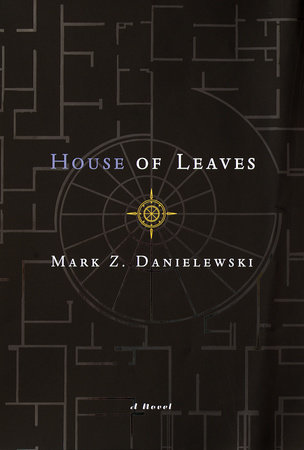 This is a buddy read that I am doing with Julie from Pages and Pens and a bunch of other people in her community! Feel free to join in! The busy read starts on the 15th of January.
The Hate U Give by Angie Thomas
This is the first book that I plan on reading this year and also this is the first book club book for the Books and Love Book Club. We are starting this today, but I do hope that you can still join us in reading it.
Click here to join the Discord for more info!
Concrete Rose by Angie Thomas
This is the other book that we plan on reading. It comes out January 12th and the buddy read of it starts on the 25th of January.
The Names They Gave Us by Emery Lord
This was the first book that I unwrapped for January. This wasn't going toward any challenges for the bingo board, but I still have to read it in January!
1. Illuminae by Amie Kaufman and Jay Kristoff
This is going to be a reread for me and I'm actually really excited to get it finished. This is also the first book that I have to read for my Bingo.
For NewYearsathon, this is going to go for the challenge of
2. The Raven and the Dove by Kaitlyn Davis
This book is going for the NewYearsathon challenge of reading a book that I didn't get to from my 2020 TBR.
3. A Thousand Beginnings and Endings anthology
4. A Reaper at the Gates by Sabaa Tahir
This book is going for the NewYearsathon challenge of reading a book with gold or silver on the cover.
5. Tales of Mystery and Madness by Edgar Allen Poe
6. Four Dead Queens by Astrid Scholte
7. The Wife Between Us by Greer Hendricks and Sarah Pekkanen
8. Wonderland Vol 1-3
9. The Fifth Season by N.K. Jemisin
10. A Sky Beyond the Storm by Sabaa Tahir
This book is going for the challenge of reading a book published in 2020.
11. He Comes in Handy by Teagan Wells
---
Alright everyone! That's going to be it for this blog post! I do hope you all enjoyed this.
Make sure to comment below with any books you're planning on reading in January.
I'll definitely see you all soon!