Good morning everyone! I hope you're all doing well. I hope you had a wonderful New Years and were safe!
Today I'm going to be going over the movies, TV shows, and more that I cannot wait to come out in January 2021. Make sure you comment with any that you're excited about!
But, that being said, let's get right into this. I don't think this post is going to be too long because, well, January doesn't seem to have too many movie/tv/drama releases that I'm interested in.
Movies
So, the only movie that I'm interested in that's being released in January is Palmer.
This movie comes out on January 29th and, if I remember correctly, it's about a man who just got out of prison and ends up befriending a kid who, I'm assuming, will teach him about gender norms being BS.
At least, I hope that's how this movie is going to go. I think that it's going to be a really interesting and moving movie, but we will have to wait and see. I'm going to have to look more into it when it's released on Apple TV. All I know is that I'm going to cry.
---
TV Shows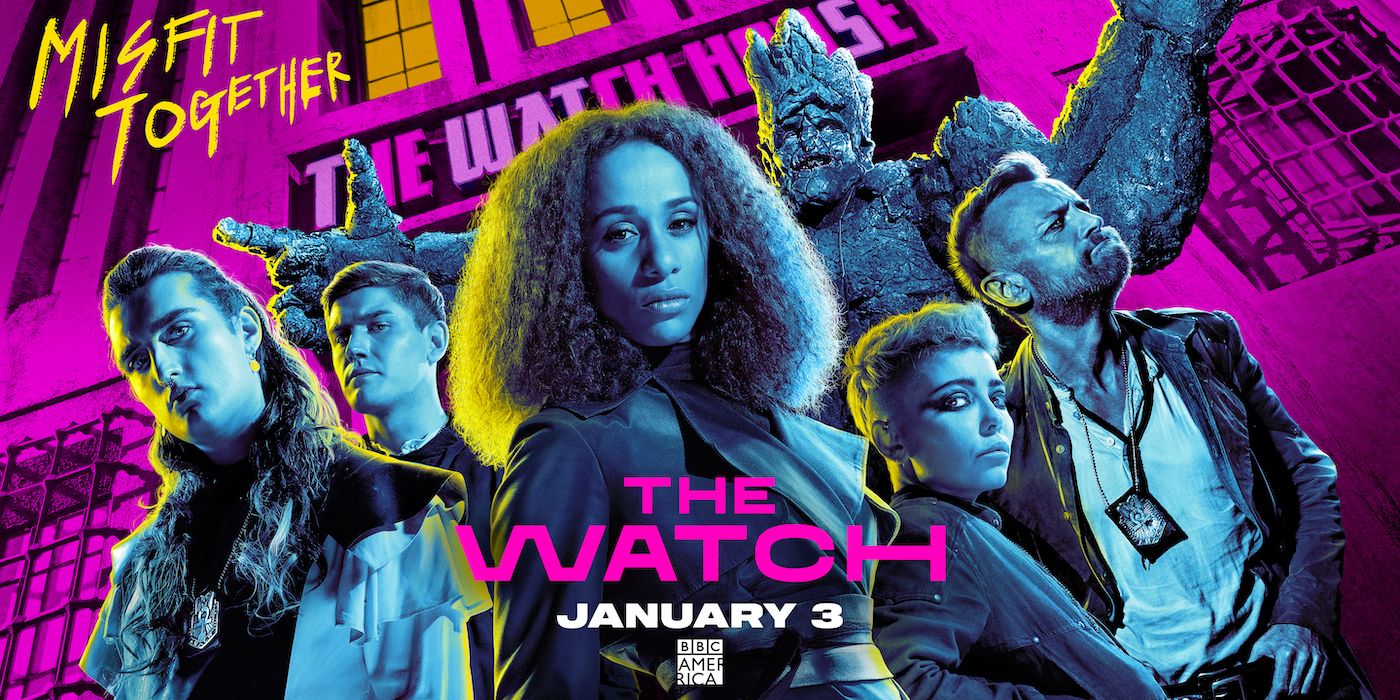 The first show that I want to talk about is The Watch which starts on January 3rd on BBC America.
Listen. I'm either going to love this show or hate every second of it. I may love it because I hate it. I don't know. The only way I can think to describe this is take Suicide Squad and make it British. Then add more chaotic energy and boom.
I don't know exactly when or how I'm going to watch this, but it definitely caught my attention and I know I won't have an in between feeling about it. I will either love or hate it, like I said.
Okay, this is another one I'm either going to love or hate. Call Me Kate starts January 3rd on Fox. I think the humor is going to be similar to Big Bang Theory because the star of this show is from that and that's the vibe I got from it.
Listen, I didn't mind Big Bang Theory. I feel like its hated on a lot, but I didn't have an issue with it, really. But I also haven't watched it in a while. But this show will follow a woman who decides to take the money her parents have been saving for her wedding and open a cat cafe. And I mean, I'm so down for that storyline.
But I think it's going to be really interesting because in the video shown below, it says that this show is going to kind of interact with the viewers and I'm really interested in how that's going to come across.
Okay. This is definitely my most anticipated in this list so far. WandaVision starts on January 15th on Disney+ and it follows Wanda and Vision from the Marvel cinematic universe (MCU).
I'm a huge fan of the MCU, especially the recent movies. But I don't know much about Wanda or Vision because when they showed up, I wasn't really into it and I just haven't been able to backtrack in the movies.
But I'm really interested in watching this. IMDB says that this is pretty much mashing together the sitcom style and the MCU. I got the vibe that they are like stuck in a TV show and they are going to realize that they are and break free from it. But obviously I haven't seen it so I don't know if this is accurate or not.
---
Dramas
The only K-drama I'm interested in that's coming out in January is She Would Never Know. It starts on January 18th.
All I know about this one is that it follows a romance in the world of makeup and I'm so here for it. I don't know what it is, but professional level makeup just interests me despite the fact I don't wear any.
---
As you can see, there's not much coming out in the month of January. So that's really it for this one. Don't forget to let me know what movies, TV shows, or dramas you're looking forward to in January.
I don't know how many of these I'm going to keep up with when they are released, but if you'd like any reviews for any of these, let me know!
Thank you all so much for joining me. I hope you all have a wonderful day!