Good morning everyone! I hope you're all doing well. Today I'm going to be going over the books I plan on reading in the month of February.
If you saw my January TBR, then you know that I'm doing a bingo board this year to come up with the challenges that I will be fulfilling. Round 1, I just get picking challenges until I got a bingo. But once I finish all the challenges for this round, I'm going to only do 4-5 at a time.
But the challenges are going to include where I left off at the end of January. I'm not going to get into what challenges I did complete. Some of the books chosen for the challenges will be the same, some are going to be different. So let's just get right into this.
First in a series (Clear the Shelves) – Quincredible Vol. 1 by Rodney Barnes
Quincredible is a graphic novel that I got from Netgalley for review. It follows Quinton, someone who ended up getting invulnerability without any other powers to make it useful with his "small frame." With the help of another hero, Quin learns how to use who he was before the powers to make him into the hero he hopes to be.
Set in Multiple Countries (PopSugar) – A Thousand Beginnings and Endings
I'm sure I could look more to find another book that takes place in multiple countries, but I really want to get to this one! This is an anthology following different Asian myths and legends.
Read a Sequel – FullMetal Alchemist Vol 10-12 by Hiromu Arakawa
So, this book was the one that was chosen by people on Discord for me to unwrap this month! I was honestly a bit scared because it felt really thick. I will probably try to read more, but I'm only going to be setting myself up for this one.
If you don't know, this series is about two brothers who practice alchemy. After trying to do something forbidden, the younger brother lost his body and his soul is trapped in a metal suit. The older brother lost one of his arms and one of his legs. Now they are on a journey to find the Philosopher's Stone to bring back the younger brother's body.
Less than 200 Pages (Clear the Shelves)-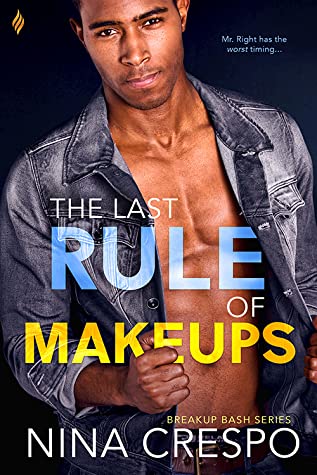 This was a book that I got for review from Netgalley. I never got the chance to get to it mainly because it is the third book in a series and, while they can be read as standalones as far as I can tell, I really like reading them from the beginning. But I did start this one anyway, so I will be finishing it.
I believe this is a second chance romance. These exes end up meeting outside a club and they for sure did not break up because of they weren't compatible in bed. So they decide to spend one more night together. But something happens next that neither of them expected.
Debut Author (BookWyrmKnits) – Four Dead Queens by Astrid Scholte
This was one of the books that I unwrapped in January that I didn't get to. So what better time to get to it than February? January… That would have been a better time… But here we are, so February it is!
I'm honestly not even sure what this is about. I got it in an Owlcrate and just never got to it. So I wrapped it and now I'm going to be reading it!
Rec from Storygraph – The Wife Between Us by Greer Hendricks and Sarah Pekennan
This is a book that I got from Book of the Month back in 2017 or 2018. And I just haven't gotten to it yet! Here's to hoping that I'm able to in February. This is also one of the books on my 21 for 2021. So I would like to prioritize it on my TBR.
I don't know what this one is about and I'm going to keep it that way. I don't like knowing what thrillers are about because I already guess the endings more often than not. So I would like to go into this completely blind.
Translated (Clear the Shelves) – Wonderland Vol 1-3 by Yugo Ishikawa
I plan on reading the first three volumes of Wonderland to count for this challenge. I don't really know what this is about besides the fact the main character gets turned tiny and she realizes that others have been as well. I'm not too sure. But I wasn't a huge fan of Alice in Wonderland so I'm hoping this gives me the vibes and feelings I was missing from there. Because I wanted to love it, but I just didn't.
Afrofuturistic (PopSugar) – The Fifth Season by N.K. Jemisin
So, everyone seems to recommend this series, so I figured I should give it a shot. I have no idea what it's about, but I feel like heard there's poly relationships on top of a bunch of different diversities. So I'm really interested in seeing how this series is. Like I said, I've heard nothing but amazing things.
Finish a series – The Nemesis by SJ Kincaid
So, I've had this book on my Libro.fm for a while now. I think I preordered the audiobook for this book and then just never got to it. I will finish this series in February (hopefully!)!
This series follows a humanoid creature that was created to protect the wealthy. There's a lot that happened in books one and two, so I'm really excited to see where the last book is going to go. Especially after how I remember book two going.
Shortest Book (PopSugar) – Edgar Allan Poe's Tales of Mystery and Madness
So, when choosing this book, you'll see that I originally had a different book chosen for this for January. I decided to go with the shortest book that I owned instead of the shortest book on my GoodReads.
Edgar Allan Poe is someone who I think I would thoroughly enjoy. I will be honest, I haven't read anything from him. So I think it's going to be really fun to have the art in this version to go with my read of it.
---
Readathin TBR!
Don't forget to check out the wheel we have for the challenges for Readathin! I decided to spin the wheel 5 times and choose books from my TBR to fit into those challenges!
1. Love Related Title
Love at First by Kate Clayborn would be perfect for this challenge! I got the ARC of it at the end of January and I plan on reading it with a couple friends of mine, I think. This one is about two people who lived in the same building and he fell in love with her voice one night, without meeting her. A few years later, I think they end up finally meeting when he comes back to the building, but he doesn't know that she is the girl he fell in love with…?
2. Read 5 Books
Perfect! I don't need to add another book to my TBR for this. I'll just count the 5th book I read this month!
3. Graphic Novel
I'll be either counting FullMetal Alchemist or Wonderland for this.
4. Flowers on the Cover
For this one, I was debating between The Names They Gave Us and With the Fire on High, but I decided to go with the latter. I am really looking forward to getting to this one that I just couldn't help but adding it to my TBR.
5. Romance
The book club book for the Books and Love Book Club, which I host on Discord, is Serious Moonlight by Jenn Bennett so it makes sense that I would try to include it in my TBR somewhere! I'm really looking forward to this and fingers crossed it's actually a romance. Happily Ever After or bust~
---
Listen, I know this TBR is massive already. But there are two more challenges I have to talk about. I'm only going to briefly go over them, though. So let's just do that.
Buzzwordathon – A Book with a color in the title
So for this challenge this month, I am going to catch up on Blue Flag. I am currently on volume 3 and there are currently 5 volumes out. But I am going to likely be reading past that by reading it through the VizMedia app and Shounen Jump.
Read Your Bookshelf – Red on the Cover
For this one, I plan on reading Jackpot by Nic Stone. I'm going to be buddy reading this with my friend Drew from Drew's Ambitious Reading! Make sure you check out his videos on YouTube and support him!
---
I feel like I'm forgetting some books that I had planned to read, but who knows. Anyway, here is my current TBRs for A Court of Books and Bingo and Readathin! I do hope you all enjoyed and I'll be seeing you all very soon! Byeee!