It's that time of the month again! Let's talk about what's coming out in January of 2022, specifically what I'm looking forward to.
When I say that 2022 is going to be an AMAZING year for books, I'm not even joking. The number of books that I'm looking forward to is… intimidating. It's these covers. You're all going to LOVE them, so let's just get right into it.
(Just a note really quick, I tried to make all of the BookShop links for the author's referral links. So if you use those links, the author will receive a small percentage of the proceeds, while also helping out whichever bookstore. This is extremely helpful for indie authors so please use these links if you can!)
Books
Where the Drowned Girls Go by Seanan McGuire
Book 7 in the Wayward Children series
January 4th, 2022
Triggers/Content Warning: Fatphobia, Body Shaming, Forced Institutionalization, Eating Disorder, Bullying, Confinement, and more
Genre(s): Young Adult Fantasy
This series follows a bunch of different kids/young adults who end up finding a door to another world, but then end up coming back to the "real world." The first book follows a school that takes in these kids to help them adjust to the real world again. Every book (from what I know) after that is kind of a prequel and follows different kids at the school when they find their doors.
This one is about another school, but this one isn't as welcoming as the one from the first book in the series.
The Helheim Princess by Tiana Warner
Start of The Helheim Prophecy series
January 4th, 2022
Triggers/Content Warnings: Animal Death, Bullying, Death, Toxic Relationship, Grief, Fire/Fire Injury
Genre(s): Young Adult Fantasy, LGBTQIA+, Mythology
This book follows Norse mythology and tells the story of Sigrid, who is trying to become a valkyrie, and ends up having to travel to Helheim with an enemy valkyrie where feelings may or may not be growing between the two.
Serendipity anthology edited by Marissa Meyer
January 4th, 2022
Genre(s): Young Adult Contemporary Romance, Anthology
This anthology takes popular romance tropes and switches them up somehow. Some of the included authors are: Elise Bryant, Elizabeth Eulberg, Leah Johnson, Anna-Marie McLemore, Marissa Meyer, Sandhya Menon, Julie Murphy, Caleb Roehrig, Sarah Winifred Searle, and Abigail Hing Wen (according to GoodReads).
One True Loves by Elise Bryant
The 2nd book in the Happily Ever Afters series
January 4th, 2022
Triggers/Content Warnings: Panic Attacks/Disorders
Genre(s): Young Adult Contemporary Romance
This book is a companion to Happily Ever Afters and follows Lenore, who is a force to be reckoned with, as she goes on a cruise with her family before planning on going to NYU in the Fall, though she's unsure what she wants to do when she gets there. On the cruise, she meets a boy and decides to spend the remainder of the cruise with him. Except that unlike her, he has his whole life planned out.
Hopepunk by Preston Norton
January 11th, 2022
Triggers/Content Warnings: Bullying, Homophobia, Religious Bigotry, Forced Institutionalization, Self Harm, Abortion Shaming, Self-Inflicted Knife Wound, Outing
Genre(s): Young Adult Contemporary, LGBTQIA+
When Hope's sister is outted by her other sister, she ends up running away instead of being forced to go to a Christian conversion camp. Hope's long time crush comes out and she ends up having him move into her sister's old room and the two of them end up forming a band together.
Daughter of the Moon Goddess by Sue Lynn Tan
The start of the Celestial Kingdom duology
January 11th, 2022
Triggers/Content Warnings: Death, Gore, Blood, Confinement, Tortue, Kidnapping, Vomit, Alcohol, Sexual Harassment
Genre(s): Young Adult Fantasy, Mythology, Retellings
This book is inspired by the legend of the Chinese moon goddess. After being raised on the moon (and hidden away from the celestial kingdom), Xingyin ends up revealing herself to the emperor who had exiled her mother. So now Xingyin is trying to hide her identity while training alongside the emperor's son in hopes of defeating the emperor.
The Bone Spindle by Leslie Vedder
First book in the Bone Spindle series
January 11th, 2022
Triggers/Content Warnings: Confinement, Emotional Abuse, Mental Illness
Genre(s): Young Adult Fantasy, Retellings, Mythology
In this Sleeping Beauty and Indiana Jones retelling, Fi ends up stuck with the spirit of Briar Rose while she and Shane try to break the curse on his kingdom to free Fi. Throw in a magical witch trying to steal Shane's heart and more and the fact that Fi is terrified of falling in love with Briar Rose and you just have a messy situation that sounds like a lot of fun.
Vinyl Moon by Mahogany L. Browne
January 11th, 2022
Trigger/Content Warnings: Domestic Abuse, Addiction
Genre(s): Young Adult Contemporary, Poetry
After an incident causes Angel to move to Brooklyn and start her life over, she can't help but think that everyone in her new school knows what happened. But she finds a new connection in her revolutionary literature course, she begins to find herself again.
Icebreaker by A.L. Graziadei
January 28th, 2022
Triggers/Content Warnings: Mental Illness, Alcohol, Homophobia, Sexism, Vomit
Genre(s): Young Adult, Contemporary, Romance, LGBT
This book is a m/m romance between two hockey players and, honestly, that's all I personally needed to know before deciding I wanted to read it. So I don't really know much else.
---
Movies
Eternals
January 12, 2022 on Disney+ (Already came out in theaters)
Genre(s): Action, Adventure, Superhero, Sci-fi
I'm not going to lie, I'm tentatively anticipating this one. I've heard not great things, but it's part of the MCU, so I'm going to watch it for the story. Otherwise, I wouldn't care.
Hotel Transylvania: Transformia
January 14th, 2022 on Amazon Prime Video
Genre(s): Adventure, Family, Animation
Another sequel I don't really know much about. If I'm not mistaken, this is the final movie and I think it focuses a lot on the relationship between the dad and the husband.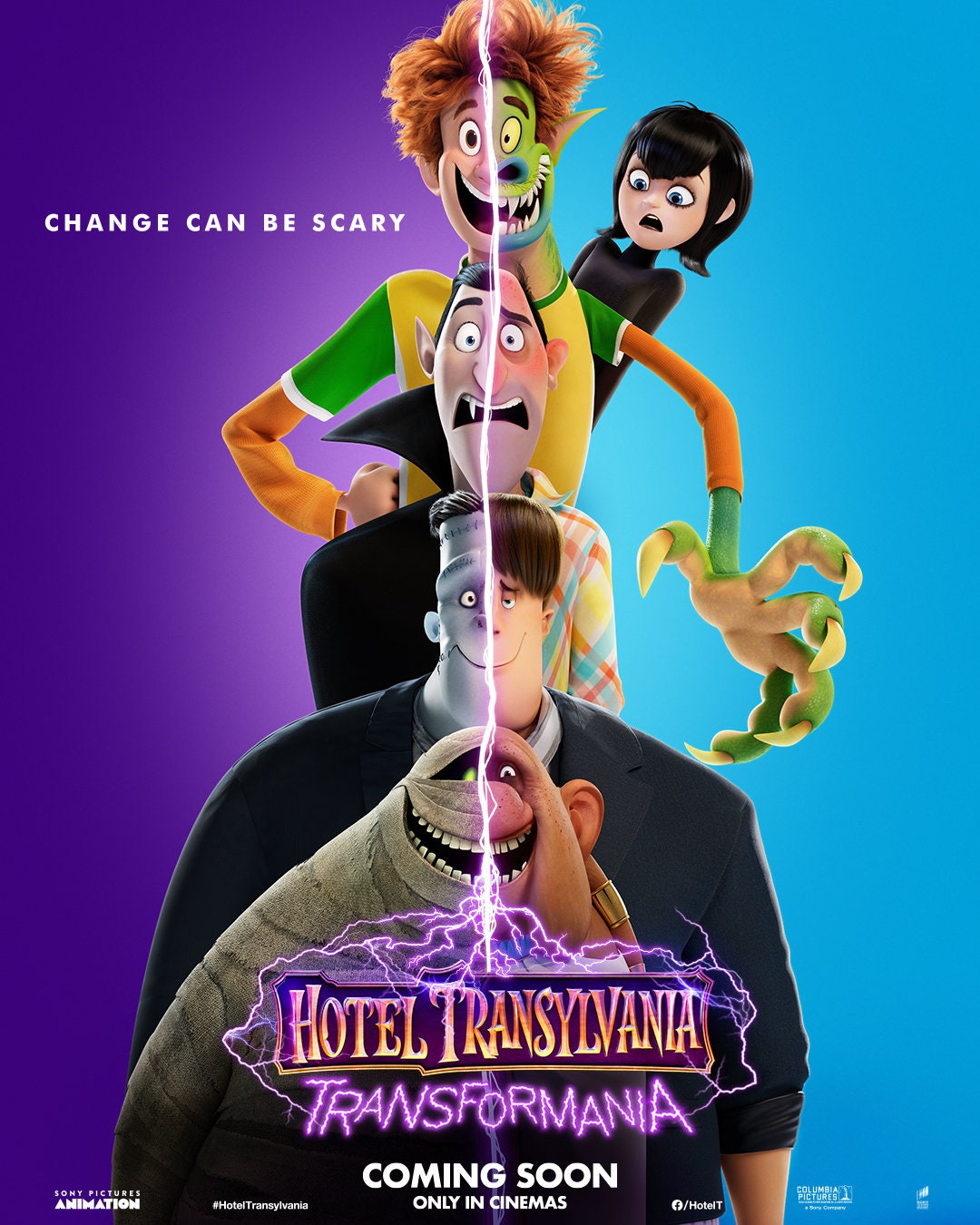 Morbius
January 28th, 2022 in theaters
Genre(s): Action, Adventure, Drama, Horror, Sci-fi, Thriller
This is another movie that I'm kinda just watching because of the MCU. I'm trying to be optimistic that Jared Leto will do well, but I just am not getting my hopes too high. But I will watch it because I'm pretty sure it's going to play into the MCU somehow someway.
---
TV Shows
How I Met Your Father
January 18th, 2022 on Hulu
Genre(s): Comedy, Drama
Honestly, this one is PURE curiosity. I have a feeling I'm not going to enjoy this, but I LOVED How I Met Your Mother and it's a show that I watched with my husband so I'm curious. I guess we'll see!
---
Video Games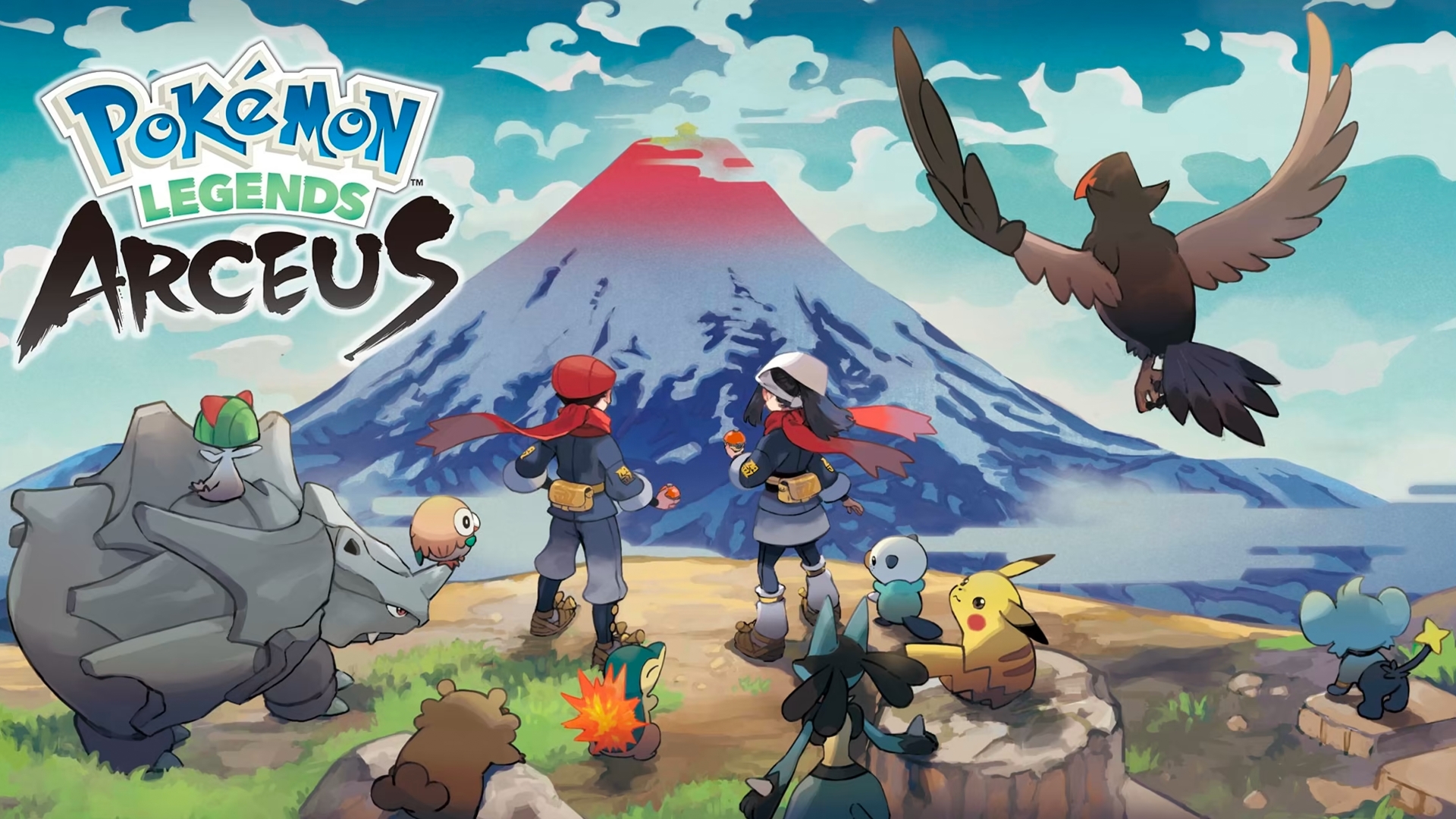 Pokemon Legends: Arceus
January 28th, 2022 on Nintendo Switch
Genre(s): Single-Player, Adventure, Action, Role-Playing
Um, if you haven't heard of this game, you probably have zero interest in Nintendo or Pokemon. I'm SO EXCITED for this dang game. It's going to be so interesting seeing Pokemon in such an open world like this. And I'm interested in seeing how different aspects from the older games are going to be utilized here.
---
I *think* that's it. Maybe. That's all I could find research wise, at least. I did have a K-drama, but upon further research it's showing that it's an exclusive for a website/app that I've never heard of, so I doubt that I'll be watching it anytime soon.
But overall, I'm really excited about a lot of things, if you can tell. Let me know what you're excited about for January!
Thanks so much for taking the time to read this post and I do hope that you enjoyed it! I'll see you all very soon with another one! Make sure you're taking care of yourselves!